You are here
MySQL Active - Active Clustering
Tue, 2007-03-13 12:06

—

Shinguz
It is possible to use an active - active shared-disk cluster in MySQL in some cases. For doing this you have to fulfill the following requirements:
Works with MyISAM tables only.
POSIX-locking compliant cluster file system on the device (such as OCFS2 or GFS).
External locking must be enabled.
The MySQL query cache must be turned off.
The MySQL delay key write must be turned off.
OS where file locking is supported in MySQL.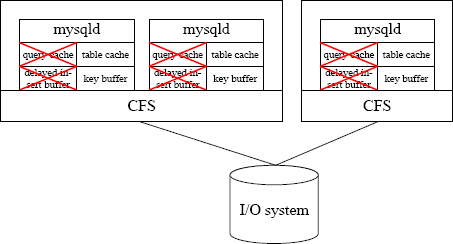 Interested? To read more, follow the link: MySQL active - active Cluster (PDF 157 kbyte).
Related pages
A very interesting comment from Peter Zaitsev you MUST read. He comments, why this set up you should NOT use: MySQL MyISAM Active Active Clustering - looking for trouble?
And I do fully agree with him, that in 99% of all use cases this set up is not the right choice (and do not believe yours is the 1% :-))!